A couch potato's dream gadget
I have experienced the frustration of wanting to switch channels on my TV using my remote only to see nothing happening, because I ignored the many "Low Battery" warnings for my remote control. I'm sure quite a lot of people, especially those couch potatoes out there, would have gone through a similar experience.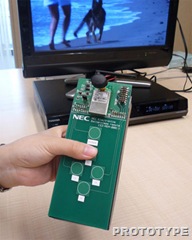 Well, two Japanese companies, NEC Electronics and Soundpower have created a prototype remote control which does not need batteries! The power required for its use is generated from the pressing its buttons. So, just using the remote control generates the power required for its operation! Brilliant innovation!

(Visited 1 times, 1 visits today)